Yesterday began with my weekly trip to the farmer's market and coffee run. It wasn't too warm out, but the sun appeared making the day quite enjoyable. I love my Saturday morning routine :)
Afterwards my mom and I went to Venus, a locally owned cosmetic store downtown TC, to try out the new bareSkin liquid foundation from bareMinerals. I've worn and loved their mineral makeup since high school. For a long time I didn't think I'd ever consider wearing liquid foundation again, but I had been throwing around the idea lately. I'd gotten sick of the lack of coverage that was available from the loose powder and was excited to buy the new pressed powder option last year. Unfortunately, the pressed powder never felt as great on my skin and usually ended up looking cakey on my face. When I tried the new liquid foundation on in the store it reminded me of that soothing, light feeling you get from the loose powder. The color I was matched to was out of stock at Venus, but should be in this next week. After wearing it on my face yesterday I can't wait to try the product out for myself and to see how I feel about the foundation after multiple uses.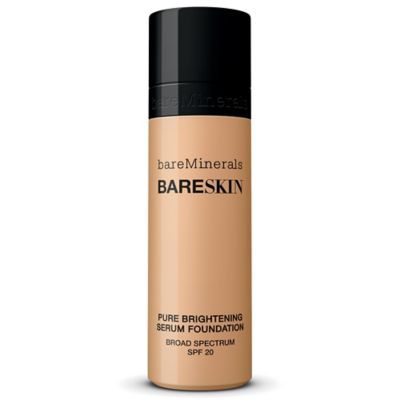 Later in the day, my family headed to Elk Rapids for another event at Short's Brewery. We went to the Short's Fest event last year and had a great time. The event is held right outside the brewery and they have an assortment of beers on tap (but no where near what they had at the anniversary party a few weeks ago), food trucks, and free goodies. I'm not a huge beer drinker but I have found a few craft beers that I enjoy. It's a blessing to have so many local wine and breweries in the area.
It was much warmer last year and there weren't as many people this year, but it was still fun. My mom doesn't like beer, but my dad, my brother, and myself each tried a few different kinds. I think that's the coolest part about going to these events is being able to try beers you wouldn't normally see on shelves in the grocery store.
My brother and myself at Short's Fest.
We never did get a photo of my entire family this year. There's a really nice one of all of us last year at the event. Oh well, we'll get another one eventually.
Do you guys have local breweries that put on cool events? Has anyone tried bareSkin and if so what do you think?
-S